Please come and help celebrate
Creative Inspirations
3rd Birthday.
We have a fab blog hop with soooo many prizes to give away plus DT Blog Candy.
SPONSORS AND PRIZES
We would just like to say a very big thankyou to all our generous sponsors ,who have kindly donated these prizes for todays Hop!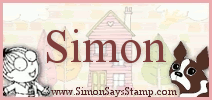 2 GORJUSS GIRL STAMPS (UNTAMED AND UP & AWAY)
1 PACK OF PROMARKERS AND 1 PACK OF SELF ADHESIVE PRINTING FILM
5 DIGI DOWNLOADS OF YOUR CHOICE
£10 VOUCHER TO SPEND IN SHOP
1 STAMP FROM SHOP
$10 TO SPEND IN SHOP
£10 VOUCHER
2 BAGS OF RIBBONS OF YOUR CHOICE
4 DIGI DOWNLOAD
$10 VOUCHER
What you have to do is to follow the list below taking you to all the

DT blogs, each blog will either give you a letter or number.

Please keep these safe and at the end unscramble the letters/numbers to form a 3 PART PHRASE.

Plus you must leave comments on all dt blogs along the way to be in with a chance to win.


Once you've finished, keep the words safe.

Then add your name to M
r Links.

If you
have completed both the challenge on the 16th Jan (current one), and blog hop then enter twice, if you've just done blog hop enter only once.

If you do
both yo
u h
ave more chances of winning.
Please don't leave your answer but note it down and email it to andrewjude45@hotmail.com by midnight (gmt) 25th Jan and we will pick winners on Friday 27th Jan.
Now all you have to do is hop along to do the blog hop starting with Corry's blog, she's first .Good Luck and Happy Hopping!



9. Lorraine

10. Jaine

11. Christine
You are here so the letter you need from me is….

L
12. Debs
13. Creative Inspirations Challenge Blog
Once you have completed the blog hop leave a message back on the challenge blog saying that you've completed it and you've emailed your answer.